Although planning and scheduling is somewhat of an intricate process that we will spend future issues of Reliable Plant examining and discussing, I wanted to spend this very first issue going right to the area of frustration within many existing planning programs. The key frustration comes ultimately from crew supervisors being told not to work unplanned jobs.
A crew must respond immediately to a breakdown to restore critical equipment to service. But the job has not been planned yet! If the crew waits to repair the equipment, the supervisor takes a hit. On the other hand, if the crew works without a planned job, the supervisor takes a hit. It does not help that the planner takes a hit as well for not providing a plan in time. This is the definition of frustration and stress.
The plant should allow the supervisors to start truly urgent jobs without plans, but also instruct the planner on how to plan reactive jobs in time.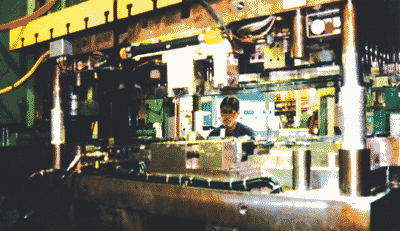 Pressed for time? A few simple planning steps can
add meat to a reactive job work order.
For the reactive job requiring work soon, the planner cannot do extensive research and plan a job with meticulously detailed steps. Instead, the planner first must simply look at past work orders filed for this equipment. Then, the planner quickly inspects the job site. Next, the planner quickly writes down craft skill and hours required with a general job approach.
So the planner opens the file, peeks at the job, and slaps down craft skill and hours and a scope on the work order. You're saying, "Well, what kind of job plan is that? Where are all the job steps and any operations and maintenance (O&M) manual information?"
Wait a minute. What do you mean by stating, "What kind of plan is that?" You didn't even want a job plan. And not only that, now you have several things you wouldn't have on an unplanned job. You have craft skill identified. In the old days, sometimes you assigned a mechanic to a job that needed a welder. The mechanic would then come back (much later) and report that the job needed another craft. In addition, if you did assign the right craft, there was no telling when the job might finish, so you didn't know how much work to assign. Now with the hour estimates, you can assign a full day's work to everyone.
Planners do not need to list extensive job steps for 90 percent of maintenance jobs. Think back to the Garden of Eden, when planning did not exist. You expected your technicians to solve problems and take care of job needs. Planning is not trying to replace the need for skilled technicians. Planning is trying to be a library service so that when technicians do find information, including O&M manual information, they can provide that as feedback for planning to file. Then on the next job for that equipment (and there will be one), planners have a duty to include that information from the file of past jobs.
Planners should generally be able to plan all the new reactive work orders in the morning (many times before the first break) and get the reactive work out of the way, often before supervisors assign the work. Then the planners can spend more time putting together job plans for proactive work.
And with a planning method that provides time estimates on all the backlogged jobs, planners can prepare weekly schedules for crews. When a crew starts a week with a specific, tailored amount of work to accomplish as a goal, the crew does not sit back on its heels waiting for equipment to break. That is when productivity picks up, and that's the ultimate goal of planning. So, it's a great job plan!
Doc Palmer is the author of the "Maintenance Planning and Scheduling Handbook." He is a CMRP and has nearly 25 years of industrial experience as a practitioner within the maintenance department of a major electric utility. From 1990 through 1994, he was responsible for overhauling the existing maintenance planning organization. The resulting success played a role in expanding planning to all crafts and stations owned and operated by the utility.