In the Reliability Forum department of Reliable Plant magazine, companies provide their insights to a question posed by editor Paul V. Arnold. This issue, the call went out to manufacturers of cordless power tools. These companies were asked: "In your opinion, what are the most important factors that plant maintenance workers should consider when purchasing cordless power tools?"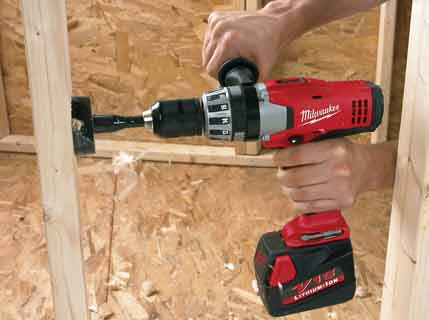 Milwaukee Electric Tool
MILWAUKEE ELECTRIC TOOL
This reply came from Rick Gray, the director of cordless tools at Milwaukee Electric Tool Corporation.
"A plant maintenance team should first start by considering the variety and frequency of the current power tool applications called for around the plant on a monthly basis. If high-power-demand tools such as saws are used on a regular basis, then a higher-voltage battery platform may be appropriate. If usage is infrequent or lighter on power demand, for applications such as drilling small holes or fastening screws, then a smaller battery platform may be appropriate. Buy for what you need today, but consider your future needs as well.
"The size of a facility and the availability of power may also provide guidance. In a large facility or a facility with great distance between power sources, less common tools like cordless grinders or portable band saws can be a huge help.
"After the items above are considered, a reputable professional brand of tools should be chosen. If the plant is new to cordless tools, past experience with a manufacturer's corded tools may be a good measure of a brand's quality and reliability."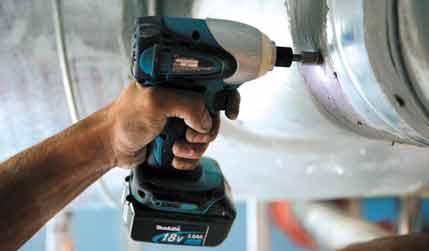 Makita
MAKITA USA
This reply came from Wayne Long, the communications manager at Makita USA.
"One important factor to consider is charging time. Makita's Rapid Optimum Charger will fully charge a Makita 18-volt lithium-ion battery (3.0 amp hours) in 25 to 30 minutes. It will charge a compact Makita 18-volt lithium-ion battery (1.5 amp hours) in 15 to 20 minutes. This faster charge time means less downtime and more productivity.
"Other important factors are weight and ergonomics. The tools in Makita's LXT Series, featuring 18-volt lithium-ion battery technology, have a superior power-to-weight ratio. Regarding ergonomics, Makita's slide-style battery doesn't extend into the handle. The handle/grips of these tools were designed around the human hand, not a battery. This means a superior feel and ergonomic fit for all-day comfort.
"An additional factor is breadth of collection. There are 20 Makita tools that run on its 18V lithium-ion battery platform. These tools range from drills and impact drivers to reciprocating saws and portable band saws. The list is continually growing."