As the old saying goes, the chain is only as strong as its weakest link. Bruckner Supply, the integrated supplier at Eaton Hydraulics in Shawnee, Okla., keeps an eye on all the little things to keep production running smoothly at this manufacturer of hydraulic motors. Critical equipment in the machining operations here are dozens of Okuma and Mazak machining centers that run 24/7, according to maintenance coordinator Larry Parris.
"Since costly downtime must be avoided as much as possible, we need to keep the machines running all the time, except for planned maintenance," Parris said. "When even a seemingly small thing like a damaged way cover on one of these machine tools shuts it down, the costs ramp up very quickly. So, we need a nearby source to service our equipment repair and refurbishing."
The manufacturer of the telescopic steel way covers on these machines, Hennig Inc. of Machesney Park, Ill., has a service center "just up the road a bit," which in Oklahoma is about 30 miles, in Chandler. There, the way covers for operations such as Eaton are shipped to Hennig, analyzed for damage, quoted, repaired, then shipped back to the company, usually for reinstallation by the customer's maintenance personnel. Under the watchful eye of Clay Blank, the service center supervisor, the incoming way covers are examined for damage or maintenance needs. Three technicians, all certified welders, effect the repairs and component replacements at the service center or, when needed, onsite at the customer's location. The covers are straightened, cleaned, polished and reassembled, plus repaired and refurbished, as needed.
"We can repair the way covers or replace most of the parts, in very short order, on just about any CNC machine," Blank said, noting that the fast turnaround they achieve at his location has been a key factor in getting and especially keeping the many customers they serve here. Most often, the center services Hennig or Enomoto brands, the latter being the original equipment on some of the Asian-built machine tools used by customers.
Generally, according to Hennig service and repair manager Dave Menke, way covers will get worn, dirty, bent or corroded by the continuous exposure to oil and coolant.
"Wiper lip, rollers, scissor assemblies, wiper casings, sidebrass and guides can all get damaged, even in normal use," Menke said. "Then, of course, there are the crashes, from lift trucks, falling parts and even flying parts that don't get properly chucked in the machine tool. We've seen some rather interesting damage come our way."
Often, when servicing brands other than their own, the Hennig service team reverse-engineers the designs and replaces components through its own inventory or local suppliers, to meet or exceed the OEM specification. Again, since the emphasis is on fast turnaround, this ability to engineer the solution and make the repairs is vital to keeping the customers' shops up and running. Eaton agrees completely. Tammy Dolan, site manager for Bruckner Supply, said, "When we have a problem, the Hennig folks come right over and start the process. They realize how important it is for our machines to keep running, given our production schedules and round-the-clock operations. The way covers and C-style bellows they repair for us are fixed and returned, usually the same day. On a recent job, when it did happen that something wasn't done correctly, Clay (Blank, Hennig service center supervisor) came over within an hour, took the cover back to his shop and returned it the same day, to get us back in production. We appreciate that kind of service from any vendor, that's a fact."
Eaton engages Hennig for routine maintenance on its way covers, in addition to the emergency repair and replacement operations. New covers, when needed, are generally purchased through Hennig or the machine tool builder, though Hennig way covers and bellows are often installed by the builders before the machine is first shipped to the customer, according to the company.
The Chandler, Okla., service center is one of eight Hennig operates in the U.S., Canada and Mexico to serve its growing customer base for way cover repair and maintenance. The other facilities are currently located in Machesney Park, Ill.; Cincinnati, Ohio; Detroit; Charlotte, N.C.; Kitchener, Ontario (Canada); plus Mexico City and Saltillo (Mexico).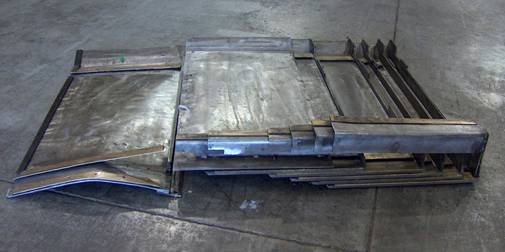 Photo 1. A typically damaged way cover.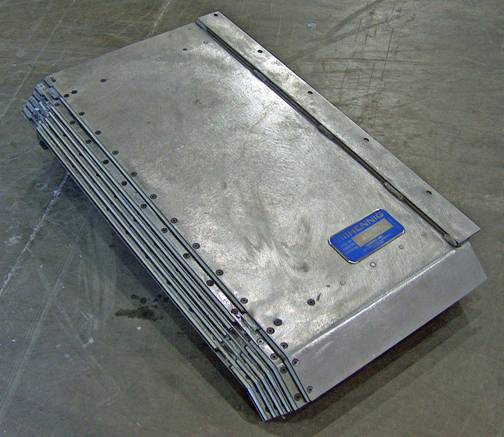 Photo 2. A way cover after repair and refurbishing by Hennig Inc.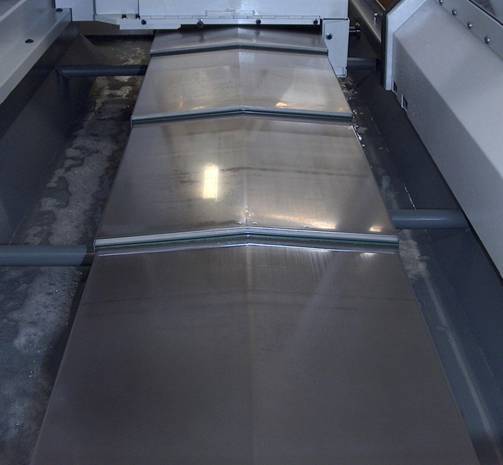 Photo 3. A repaired way cover reinstalled on a machining center.