In the Reliability Forum department of Reliable Plant magazine, companies provide their insights to a question posed by editor Paul V. Arnold. This issue, the call went out to manufacturers of safety products and personal protective equipment (PPE). They were asked:
"What are the biggest (and/or most common) mistakes industrial plants make in regard to the selection and usage of personal protective apparel? And, what are solutions to these mistakes?"
The best response was provided by Dr. James P. Zeigler, a research associate with DuPont Personal Protection in Richmond, Va. His reply follows.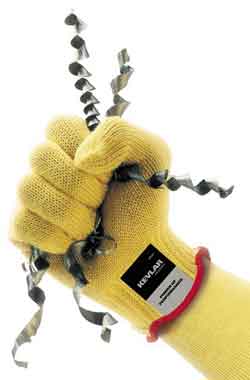 "Mistakes involving the selection and proper use of personal protective apparel start with an inadequate hazard and risk assessment," says Ziegler. "End-users must conduct a proper hazard and risk assessment, select the appropriate personal protective equipment, and fully understand the proper use, care and inspection of the PPE. The appropriate PPE goes beyond apparel and includes hand, head, foot, face and even breathing apparatus.
"Another common mistake is relying solely on PPE as the solution to workplace hazards. Industrial hygienists and safety professional agree that PPE is the last line of defense. Before relying upon PPE, the end-user should consider other solutions like avoidance, substitution, engineering controls, work practices and administrative controls to reduce or eliminate hazards.
"Improving workplace safety goes beyond a focus on compliance. Safety has to be imbedded in the attitude, behaviors, and commitments of labor and management. When executed correctly, such a culture will improve safety, eliminate mistakes and even make a positive impact on the bottom line.
"DuPont has spent more than 200 years perfecting such a model, and it has led DuPont to become one of the safest industrial companies in the world, with a workplace safety record that is 11 times better than the U.S. industry average."
Learn more at www.dupont.com.