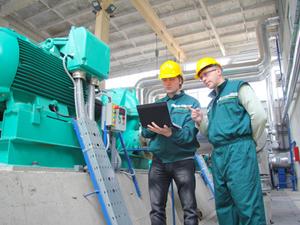 Most successful organizations know to do certain things to ensure an engaged and productive workforce, but many are inconsistent and are not purposeful in their efforts to create this type of atmosphere. The following four methods can help you achieve improved workplace safety.
1. Effective safety programs will not occur in an atmosphere where employees do not feel as if they have a role in the organization's success. We focus so much on self-actualization and meeting an employee's individual needs, but common sense and various studies show that employees' greatest work need (after basic needs are satisfied) is to have a sense that they contribute to the organization's success. I am convinced that sense of one's role is one of several reasons that the 9,000-employee Children's Healthcare of Atlanta is on the best places to work list every year.
2. Neglecting safety is a clear message that you don't care about employees, so don't be surprised if the employees, in turn, do not care about their work and your customers. Honestly, how many bosses walk right by their employees and are more difficult to talk with than your physician? You must have boundaries in order to get anything done, but that efficiency is no excuse for isolation.
3. Don't wait to address problems. Praise successes. Have a "morning huddle" to celebrate recent accomplishments. We may talk a good game, but most of our safety efforts focus on punishing errors and tracking lagging indicators.
4. Involving employees in safety is an effective way to focus employees on their role in the overall organization's success. Give employees latitude in how to accomplish their jobs. Let them solve problems or come up with improvements.
Some of you may already be familiar with these suggestions, but are you purposefully encouraging the atmosphere that keeps your star employees coming to work and impressing customers? Do your actions substantiate your statements that you are pro-employee and that safety is No. 1?