Albuquerque Tortilla Company produces more than four million tortillas every week, in addition to an extensive line of prepared foods. Specializing in authentic New Mexican cuisine, Albuquerque Tortilla's popular food products serve restaurants and grocery stores throughout the Southwestern United States. Founded in 1987, the company has grown from a neighborhood shop to a leading food company with annual revenues of more than $20 million.
Rising energy costs are a major issue for a food company like Albuquerque Tortilla, which faces narrow profit margins, seasonal demand and increased competition – plus the inherent complexity of making a highly perishable product. Increases in electricity, fuel and natural gas prices are a major issue for the company, which needs to do whatever it can to contain and manage these ever-escalating costs.
In 2008, Albuquerque Tortilla enrolled in PNM Peak Saver, an EnerNOC demand response (DR) program offered through the Public Service Company of New Mexico (PNM), Albuquerque Tortilla's local energy provider. During a DR event, the company shuts down targeted freezers and coolers, which can maintain their temperature for hours. These adjustments result in a reduction of more than 450 kilowatts (kW) of electricity usage – and earn Albuquerque Tortilla more than $18,000 in annual payments from EnerNOC.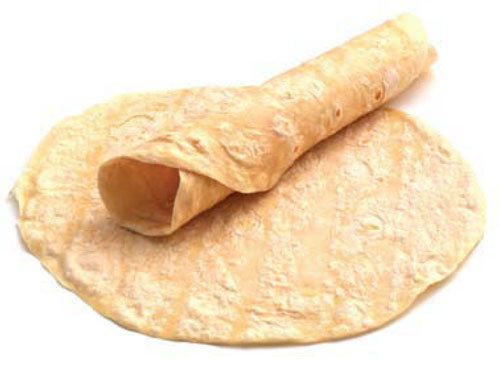 Keeping quality and safety high
Albuquerque Tortilla is extremely proud of the high quality of its food products, many of which come from family recipes. The company is also proud of the cleanliness of its facilities, which are inspected regularly by the United States Department of Agriculture and must meet stringent standards. Food quality and safety are of the utmost importance to this company's ongoing success, as is the reputation that it has built over the last 20 years.
"We cook our own sauces, cut our own meats, and assemble all of our prepared foods by hand," says Pete Martinez, director of operations and a member of the family that has owned and operated Albuquerque Tortilla since its founding in 1987. "So we pay very close attention to quality. That's what keeps our customers coming back – and what keeps our business growing."
Succeeding in the food business is hard enough during ordinary economic times. But in 2007, Albuquerque Tortilla began experiencing major increases in its energy costs – from a 17 percent increase in electricity rates to higher fuel prices for its trucking fleet. The escalating costs of energy created a major challenge for the company, which needed to carefully control its bottom-line expenditures.
"Many of our ingredients are commodities," comments Ben Lovato, general manager, who has wide-ranging responsibilities within Albuquerque Tortilla. "We try to lock in prices on items like flour and shortening for a year or more, which lets us anticipate and control costs. But energy is another story."
In late 2007, Lovato and Martinez met with EnerNOC and PNM to learn about demand response. Initially, being paid to temporarily reduce electrical use during grid emergencies sounded too good to be true. However, the professionalism of the EnerNOC/PNM team and a thorough discussion of the PNM Peak Saver program convinced Albuquerque Tortilla that there wasn't a catch.
"When we heard about other savings programs, we weren't given the whole story," Martinez recalls. "But EnerNOC and PNM answered all of our questions and told us about how PNM Peak Saver could actually generate real revenues, not just save us a dollar here and there."
These discussions led to a thorough evaluation of electrical use across Albuquerque Tortilla's complex, large-scale operation – from its food production line to its storage freezers. EnerNOC and PNM worked closely with Albuquerque Tortilla's facility staff to gain a clear picture of what energy-consuming equipment might be a possible candidate for adjustment or shutdown during a DR event.
The company does not have a building management system, so much of the initial work by PNM and EnerNOC involved evaluating and installing new controls for the company's many freezer and cooling units.
For example, the EnerNOC/PNM team tied in rooftop units to a central control box and established secondary thermostats to allow new set points.
"The work that EnerNOC and PNM did gave us a lot more control over our energy use," says Lovato.
Encouraged by this evaluation, Albuquerque Tortilla Company enrolled in EnerNOC's PNM Peak Saver program in 2008 at the 450 kW level. The program runs from June to September and provides a 10-minute advance notification of an impending DR event. During an event, EnerNOC makes remote adjustments to Albuquerque Tortilla's freezers, coolers and air conditioning units, enabling the company to achieve its full 450 kW reduction.
EnerNOC temporarily shuts down a well-insulated warehouse freezer that runs at minus-20 degrees Fahrenheit. This freezer and others are capable of maintaining temperature control limits for four to eight hours and beyond. EnerNOC also makes minor adjustments to air conditioner set points. Albuquerque Tortilla can override any of these changes if necessary, giving the company full control over its production facility during DR events.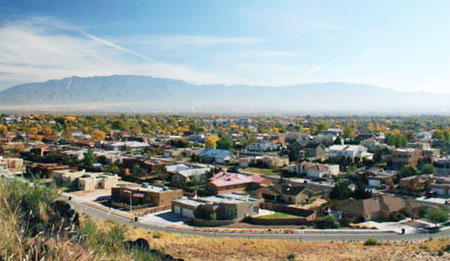 Albuquerque Tortilla helps prevent blackouts and brownouts in its local community through participation in EnerNOC DR.
The results
Initial DR events during the 2008 season went extremely well. For example, an event in August resulted in an impressive 620 kW reduction. "We went through our first DR events with flying colors," says Lovato. "All the initial work that EnerNOC and PNM did really paid off."
Delivering over its nominated energy reduction amount allows Albuquerque Tortilla to earn larger payments than it anticipated.
DR events are largely invisible to the company's 300 employees and have no effect on food production, quality or safety. The company's main food production operation continues ahead uninterrupted.
"The impact of DR events is minimal on our company," says Lovato. "We inform our department heads verbally, but that's it."
During DR events, Albuquerque Tortilla and EnerNOC monitor the company's energy use through basic access to PowerTrak, EnerNOC's free, Web-based monitoring software, which provides a near real-time view of its energy consumption.
"We have access to the same data and charts as EnerNOC in Boston," says Lovato. "So we can all see what's happening and make any adjustments necessary."
Participating in PNM Peak Saver earns Albuquerque Tortilla more than $18,000 a year – funds that help offset its rising energy costs.
"We're extremely happy with EnerNOC DR – not just because it earns us payments during events, but also because it lets us monitor our energy use more carefully on an ongoing basis," says Lovato.
The benefits
Participating in PNM Peak Saver enables Albuquerque Tortilla to continue to meet its main goal – delivering high-quality, consistent food products to its customers. Since its main food production line isn't affected by DR events, the company can be confident that its high standards for quality and safety are still being met. And, temporary adjustments of coolers and freezers have no impact on food.
Some of the other key benefits that EnerNOC demand response brings to Albuquerque Tortilla include:
New revenues: In an era of across-the-board increases in energy prices, EnerNOC DR offers a welcome alternative – annual payments of more than $18,000 that the company can use to offset its energy costs.
Thorough implementation: EnerNOC and PNM worked together to implement DR efficiently throughout Albuquerque Tortilla's large, complex production facility, which includes wide-ranging equipment and multiple rooftop units. "EnerNOC and PNM did a lot of work and testing during implementation that helped make our first events go as smoothly as possible," says Lovato. "They enabled us to be part of DR by tying in our rooftop units and giving us centralized control."
New insights, control and savings: EnerNOC DR gives Albuquerque Tortilla more control over its energy use. In the past, many cooling units could only be adjusted by sending workers up to the roof, which is an inefficient, time-consuming and risky approach. Now, centralized control and ongoing monitoring via PowerTrak give Lovato and his team new insights into how the company is using electricity, as well as more control over it. These adjustments result in even more energy reductions and savings beyond the company's annual DR event payments.
Local control: Although EnerNOC adjusts key equipment remotely, the Albuquerque Tortilla team retains local control. They can always restart or adjust equipment if they need to. "This level of control made me feel really comfortable with EnerNOC DR," says Lovato. "Sometimes there is equipment running that we simply can't shut off. With EnerNOC DR, we can respond to current conditions and make adjustments that let us meet our energy reduction targets, while ensuring that our business proceeds ahead smoothly."
Support for its community: Albuquerque Tortilla is a family-owned business that is deeply rooted in its community. Participating in EnerNOC DR allows the company to support its community in a new way – protecting local businesses and residents from blackouts, brownouts and other electrical issues.
The future
Albuquerque Tortilla continues to use the data available via PowerTrak to identify new areas for possible energy reduction.
"We're looking at all elements that can help us be more energy efficient," concludes Lovato. "In our business, it's critical that we save money any way that we can. And EnerNOC helps us turn what we learn about our energy use into new savings."
Albuquerque Tortilla is just one of the many innovative organizations that benefit from EnerNOC demand response. To find out more, call 866-366-7820 or visit www.enernoc.com/get-started.