Heat waves, lightning storms, mechanical breakdowns – these are the common culprits behind power outages and the reasons that utilities across America maintain backup power plants. These small contingency facilities run only 5 to 10 percent of the time, meaning they spend most of their operating lives in standby mode.

Because the call for contingency power usually comes unexpectedly, utilities have little or no warning before they must shift the equipment from standby to runtime mode. Complicating matters further, many states strictly limit the time that utilities can wait before providing supplemental power to outage areas. Colorado Springs Utilities (CSU), for example, is required to provide contingency power within 12 hours of the initial need.

If for any reason CSU can't meet the power needs of its 600,000-plus customers in central Colorado, it must purchase power on the open market. This is expensive because power is priced according to demand and emergencies often occur at peak times. Simply finding enough power to purchase also is tough because the grid usually is stretched at peak times.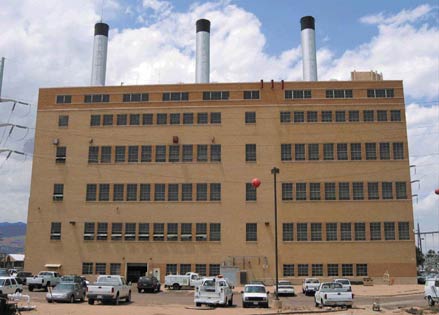 Figure 1. Colorado Springs Utilities' George Birdsall Power Plant was built in 1953.
The challenge
CSU's Remote Energy Plants group is responsible for a peaking plant and multiple hydro units. Just for these plants, they had to maintain five different control systems, all of which were aging and increasingly in need of hard-to-find replacement parts.

At the company's 55-year-old George Birdsall contingency-power generation facility, the control system centered on a 20-year-old legacy DCS design. Two units each provide 16 megawatts of power and the third generates 22 megawatts, making this plant valuable as a contingency-power facility in the region. However, OEM replacement parts or company service were no longer available for the control system, causing the utility to have concerns about equipment reliability.

Other technical issues needed addressing. The DCS control loops did not function correctly, requiring operators to start up most of the processes manually. As a result, the Birdsall facility generally took the full 12 hours to begin producing power. And during nearly a quarter of the outages, the utility had to buy power on the open market for three to four hours. This situation cost the utility each time it required contingency power. Without replacement parts or support, plant staff were wary that the equipment would malfunction, slowing the process even further.

Upgrading a contingency facility can often be difficult to justify since it remains on standby the majority of the time. This is why project management and engineering support for the conversion were identified as key needs during any upgrade process. Without these, costs could potentially get out of control and, even worse, the project could be delayed, forcing the company to buy power on the open market.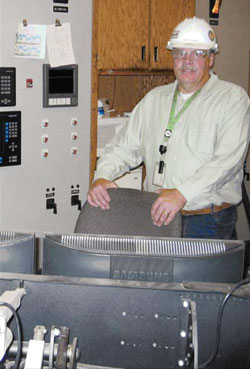 Figure 2. Brent Richardson is Colorado Springs Utilities' plant superintendent for Remote Energy Plants.

The solutions
Plant manager Dan Tadie and plant superintendent Brent Richardson, each with more than 25 years in the power industry, were familiar and comfortable with DCS systems. However, they saw the advantage of a unified control architecture to manage the entire plant, incorporating process and discrete elements in one all-encompassing control system. They wanted to use a platform that was already being utilized at one of SU's other facilities rather than install yet another control system.

Richardson attended a Rockwell Automation Fair in 2006 and was impressed the Control Logix system. He arranged for touring several plants around the region, and contacted Rockwell Automation to discuss his plant's needs and find out whether the company's systems could provide a unified plant control architecture that would help meet his requirements. Rockwell Automation project management engineers with experience and familiarity in controls for power generation facilities met with Tadie and Richardson to review their requirements and helped design the right engineered solution for the Birdsall facility. During this consultative process, Rockwell Automation helped identify key features and functionality that would allow clean integration to the plant architecture stand for the next decade or more.

"After 25 years of working with DCS systems, I thought that only a DCS had the power to meet our requirements," Tadie said. "I was dead wrong. Process Automation Controllers (PACs) have become very advanced and are more than a match for our process automation needs. In fact, PACs are very DCS-like, offering all the power necessary to run a modern power plant, while providing far more scalability. What's more, all the time we spent with Rockwell Automation engineers to design the solution gave me the confidence they could manage the job better than anyone else."
The Birdsall control-system migration required a compressed schedule to help make certain the plant's reserve power wouldn't be off the grid too long.
"Rockwell Automation's attention to detail in their proposal gave us confidence that they could help us meet our timetable," Tadie said.

Working closely with CSU personnel, Rockwell Automation provided complete system specifications and design, as well as equipment, mapping out every aspect of a ControlLogix PAC-based architecture that would automate all key functions of the plant. And because Richardson wanted his staff to understand the system front to back – including how to operate, maintain and repair it – his staff took the recommended training and performed the installation of the system, and wiring up all field devices, Later, Rockwell Automation specialists reviewed the installation and, working with CSU staff, began the preoperational testing procedures.

"They helped keep us on schedule," Richardson said. "It was one of the fastest and cleanest installations I've ever seen. Their knowledge of the issues facing our industry was extremely impressive and helped us countless times over."

So that the plant would function at peak efficiency, CSU contracted with Rockwell Automation to provide training to help operators and other staff learns everything from loop programming and tuning to proper maintenance procedures. And like the rest of the CSU plant network, Birdsall has parts available under a parts-management agreement, making replacements quicker and easier, helping maximize uptime and simplifying asset management.

The results
With the upgraded control system, many additional aspects of the plant are automated. Where it once took a full 12 hours to get all three power generation units online, it now takes 10 hours, limited only by the power generating equipment, not the control system. This allows Birdsall to provide reliable contingency power every time.

"For the entire life of our old control system, we tried to automate the process," Richardson said. "Because this new control system is much simpler to use and orders of magnitude more powerful, the plant functions more efficiently and effectively than ever."

Even more importantly, CSU staff not only knows the plant can get online faster, but the utility is confident it will provide the power Colorado Springs needs at peak hours, without fear of breakdowns or limited availability of replacement parts. And the training and service provided by Rockwell Automation allows the utility to keep the plant functioning at a higher level despite the almost entirely new operations and engineering staff.

In fact, the success of the Birdsall plant has prompted CSU to plan a full migration of its hydro power plants to the Rockwell Automation plant-wide automation system over the next several years, which will help streamline operations and maintenance

"Our staff members were mostly new to our location, but now they have a truly intimate knowledge of the system and its components," Tadie said. "This state-of-the-art installation at this older facility is the new paradigm for all our plants going forward."