How do you replace retiring maintenance people when you can't find qualified candidates?
Most organizations today are confronted with a retiring maintenance workforce and a shortage of qualified replacements. The research proving this is legion and widely publicized. Several factors contribute to the lack of available qualified people. This is partly due to the gap between the education that people are seeking and the needs of the workplace.
"By 2010, 40 percent of all new jobs will require at least a two-year associate's degree in one of the technical areas increasingly found in the advance manufacturing sector."
National Council for Advanced Manufacturing
"Nearly 60 percent of 'new' jobs in the early 21st century will require skills held by just 20 percent of the present workforce."
National Commission on Math & Science Teaching
"More than half of the nation's youth leave high school without the entry-level foundation and work-readiness skills needed to find and hold a job."
National Council for Advanced Manufacturing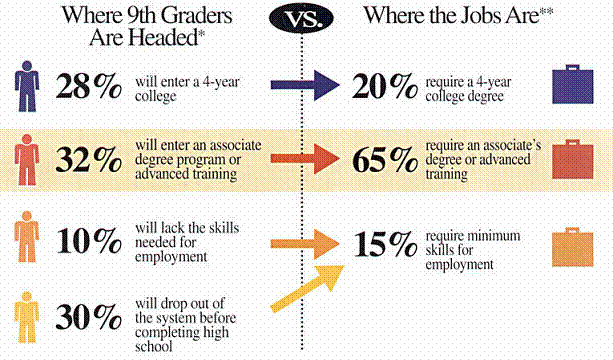 Source: Robbie Barnett, AVP Education Policy – SC Chamber of Commerce and D'Amico, C. Workforce 2020
If you can't hire people with the knowledge and skills you need, then you will have to train them. The selection criteria should be "can they learn?" and "do they fit?". Hire people for their talents, character and values – people who share the beliefs and values of your organizational culture and have a talent or passion for learning. Learning agility – the ability to learn, unlearn and relearn – is a critical survival skill for individuals and organizations.
As Living Company author Arie de Geus points out, "The ability to learn faster than your competitors may be the only sustainable competitive advantage."
Once hired, the challenge becomes teaching them the skills and knowledge that your business needs. This means more than simply taking a class. Learning that changes behavior. Producing results is a process, not a single event.
About the author:
Bill Wilder is the director of education for Life Cycle Engineering. LCE provides consulting, engineering, applied technology and education solutions that deliver lasting results for private industry, public entities, government organizations and the military. The quality, expertise and dedication of our employees enables LCE to serve as a trusted resource for reliability consulting and services, net-centric solutions, engineering and technical services, integrated logistics support services, program support services and education. To learn more, visit www.LCE.com.